Not every matching vacation rental listing on popular vacation rental home sites like Airbnb and Vrbo are the same.  The identical short-term rental on one site may be more expensive than another. 
Expensive fees are often added to the price you see and only when you get the final booking confirmation page, does the real price become apparent.   Now, there is a solution for getting the best vacation deal on the same rental property. 
There is another great tool that you may not know about, and it can help you to compare prices and guarantee that you're getting the property you love for the lowest possible cost. We've got all the information you need. 
CLICK TO GET KURT'S CYBERGUY NEWSLETTER WITH QUICK TIPS, TECH REVIEWS, SECURITY ALERTS AND EASY HOW-TO'S TO MAKE YOU SMARTER 
What tool can I use to compare prices? 
The tool is called HiChee and it is a website specifically designed to help you check booking options for your vacation rental. The site compares prices from Airbnb, Vrbo and Booking.com, as all these sites tend to have the same properties yet will list them for different prices, even if you're looking at the same dates. HiChee will help you save money by showing the best prices for each property and where best to book it. 
10 WAYS TO TRAVEL LIKE A PRO FOR A WORRY-FREE TRIP 
The site also has a Magic Search feature, which allows you to use property images to find even better deals on a rental property. It can even lead you right to a property manager's website if they have one, and you can book directly through them rather than going through Airbnb or Vrbo, which could ultimately save you hundreds or thousands of dollars. You can also opt for getting direct alerts from HiChee should the host post where you can book directly. 
Plus, there is also a True Nightly Rate feature, which will tell you what you're paying for the rental property each night, including taxes and fees. 
ARE YOU BEING WATCHED IN YOUR NEXT VACATION RENTAL? 
How do I start using HiChee? 
Find a rental that you wish to potentially book via Airbnb, Vrbo or Booking.com.
Copy the link to the rental.
Go to HiChee's homepage and paste the link into the Search tab.
You will be automatically directed to a page with prices listed from all sites to compare. HiChee will give you links directly to those sites to complete your booking.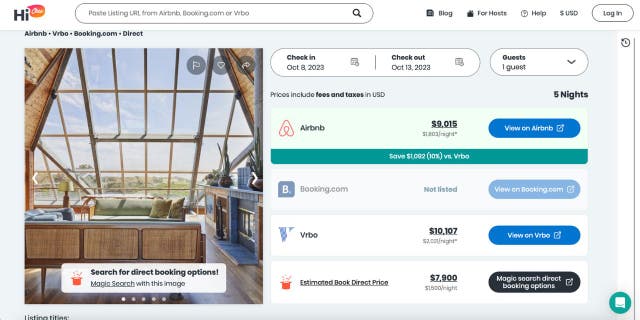 You can also click on Magic Search under the rental property pictures to see if the property manager has a lower price on their website.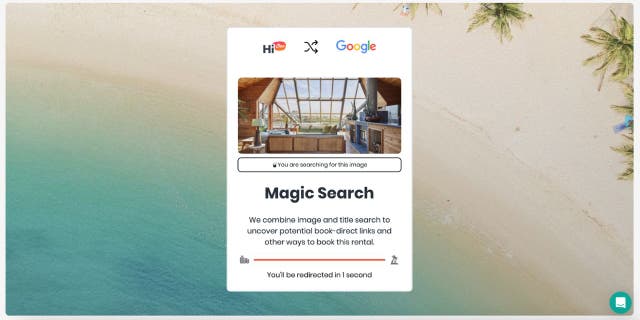 Have you started using HiChee yet to compare property rental prices? Let us know what you think of the site. 
CLICK HERE TO GET THE FOX NEWS APP
For more of my tips, subscribe to my free CyberGuy Report Newsletter by clicking the "Free newsletter" link at the top of my website. 
Copyright 2023 CyberGuy.com. All rights reserved.   
Source link