Seeing a charge come through for a streaming service you forgot you even subscribed to is a special kind of frustration.
This is bound to happen if you sign up for free trials but never set a reminder to cancel before you're charged. Here are the simple steps to stop this from ever happening again.
Of course, a side hustle can help you pay for Netflix, Spotify and all the rest. Have a bunch of treasures lying around that you know you should sell? We put together a complete guide to starting your own online resell business.
Bringing in cash is great, but stop spending so much on app subscriptions. Here's how.
I TICKED OFF THE CREEPY PEOPLE SEARCH SITES, AND YOU CAN TOO
What's worth your money?
The short answer: It depends on what matters to you. Do you hate watching or listening to ads? Do you value your privacy enough to pay a premium? Do you have a job or hobby that requires specialized software? 
Here's a quick list to get you thinking. Not all of these are right for everyone, and you may decide you don't want to pay for any apps.
Music, streaming and entertainment: I pay for Apple Music because I like the variety in genres. You might need a few streaming services to watch your shows, and even YouTube might be worth it if you don't want to watch ads.
Creative tools and software: Often necessary for editing videos or photos, creating digital work, editing grammar for professional writing, and more.
Security and utility apps: You may need to pay for antivirus software, a VPN, a password manager, or others.
Productivity: Task managers, calendar apps, project management tools, and similar apps fall into this category.
Health and fitness: Depending on your lifestyle and goals, it might be worth it to pay for a specialized fitness, meditation, or nutrition app.
Education and learning: Language lessons, professional and personal development, and others often cost after a free trial.
Ultimately, it comes down to the quality of the app, the value it adds to your life and your preferences. There is almost always a free version of whatever app you want.
Free tech smarts in your inbox: My daily email is trusted by 400K people. I bet it'll be your favorite read of the day.
What's not worth it?
This is subjective, too, but a few rules apply to just about everyone.
Don't pay for a third-party app if your phone already has a built-in feature. The caveat is that the paid app does this in a better way that it's worth it to you. But a paid flashlight, QR code or PDF reader? No way.
File and storage managers are often junk that just eats up more space. The Google Files app is excellent for cleaning junk on an Android, and Apple does this automatically.
Paying for a couple of versions of similar software is a waste of money.
Don't hop on the bandwagon and pay for whatever viral app everyone else uses to make AI photos or something else.
Paying for an app you never use? Give yourself a week. If you still don't open it, cancel. You can always sign up again.
HAVE A SPY ON YOUR PHONE? TAKE STEPS NOW!
How to find all the apps you pay for
To check what subscriptions you're paying for in the Apple App Store:
Open the Settings app, then tap your name.
Tap Subscriptions > Choose the subscription you want.
Tap Cancel Subscription. (You might need to scroll down.) If there's no cancel button, the subscription is already canceled.
How to find your paid subscriptions for Android:
Open the Settings app > Google.
Select Manage your Google Account.
At the top, tap Payments & Subscriptions.
Tap Manage subscriptions. Click an item to see more details and cancel.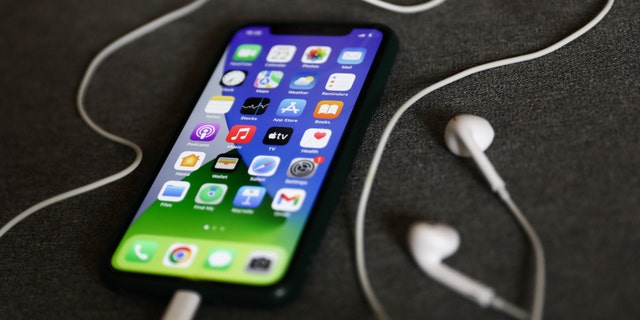 Find anything else you're paying for
It's also worth checking your bank statements for unusual or ongoing charges you don't recognize. You may pinpoint a Hulu or Netflix subscription or a few app purchases you forgot about.
You can get bank statements from your online bank portal, and it's a good idea to look them over at least once a month. Print your statements out and go over the charges line by line. If you find something you want to cancel, contact the company right away to get the account closed. Otherwise, you may end up paying for another month of useless services due to cancellation terms related to your account.
Give your email a quick check, too. It's common for ongoing purchase receipts to land in your inbox, and they don't always appear in your primary email folder, either. You should check your spam or trash folders, too. 
An app can do it for you
Sounds like too much work? For a commission fee, some companies will take care of the entire process for you. I've used Rocket Money, a podcast sponsor, and saved about $450 in about 5 minutes. (They didn't pay me to include them here.)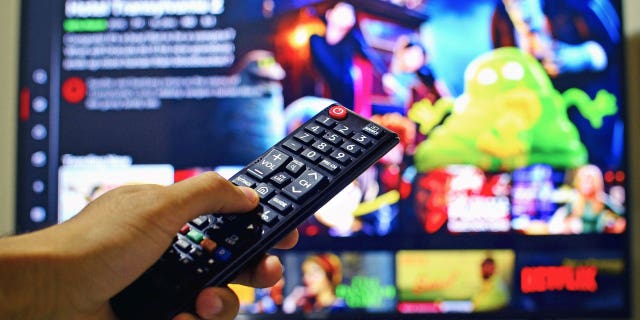 Keep your tech-know going 
My popular podcast is called "Kim Komando Today." It's a solid 30 minutes of tech news, tips, and callers with tech questions like you from all over the country. Search for it wherever you get your podcasts. For your convenience, hit the link below for a recent episode.
PODCAST PICK: Airplane crash for YouTube views, Apple's VR headset & laptop expiration dates
Plus, is your info safe with Amazon Clinic? I tell you why it's a privacy no-go. Also, I give my advice to a realtor dealing with an influx of spam calls. A shifty USPS employment scam, big dreams for Zuck's dead Metaverse and five ways to spot legit-looking scam websites.
Check out my podcast "Kim Komando Today" on Apple, Google Podcasts, Spotify, or your favorite podcast player.
Listen to the podcast here or wherever you get your podcasts. Just search for my last name, "Komando."
CLICK HERE TO GET THE FOX NEWS APP
Sound like a tech pro, even if you're not! Award-winning popular host Kim Komando is your secret weapon. Listen on 425+ radio stations or get the podcast. And join over 400,000 people who get her free 5-minute daily email newsletter.
Source link